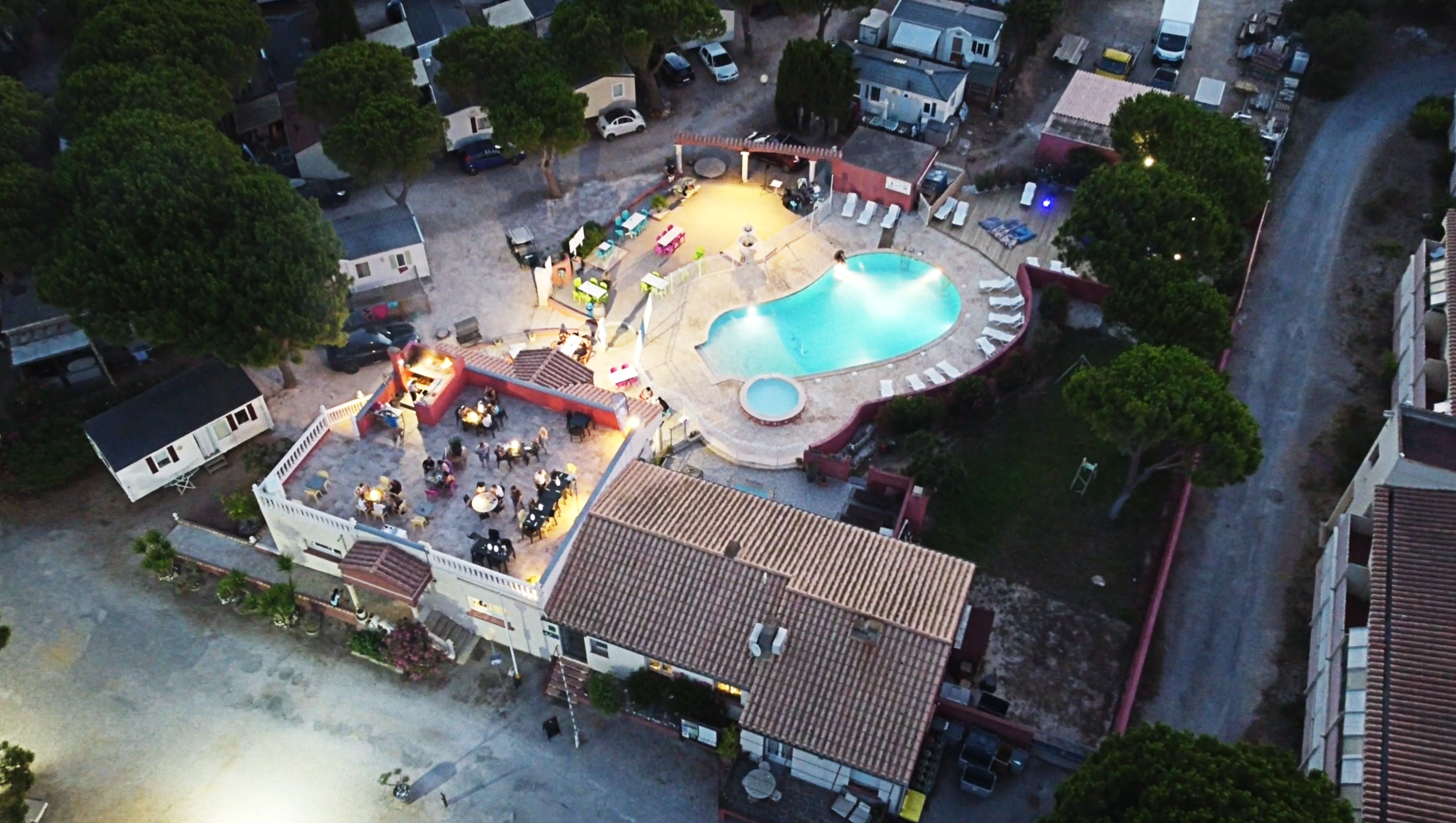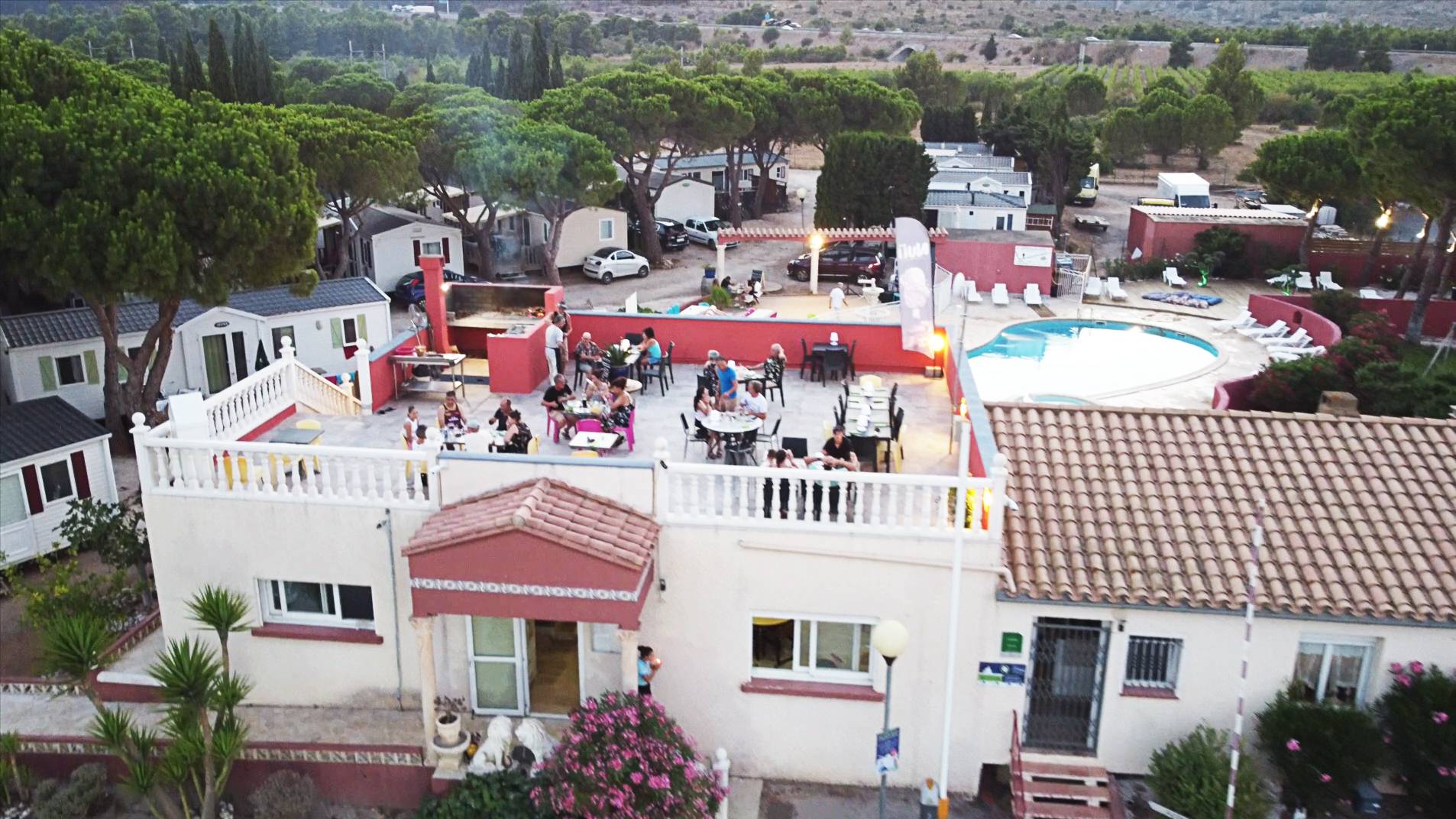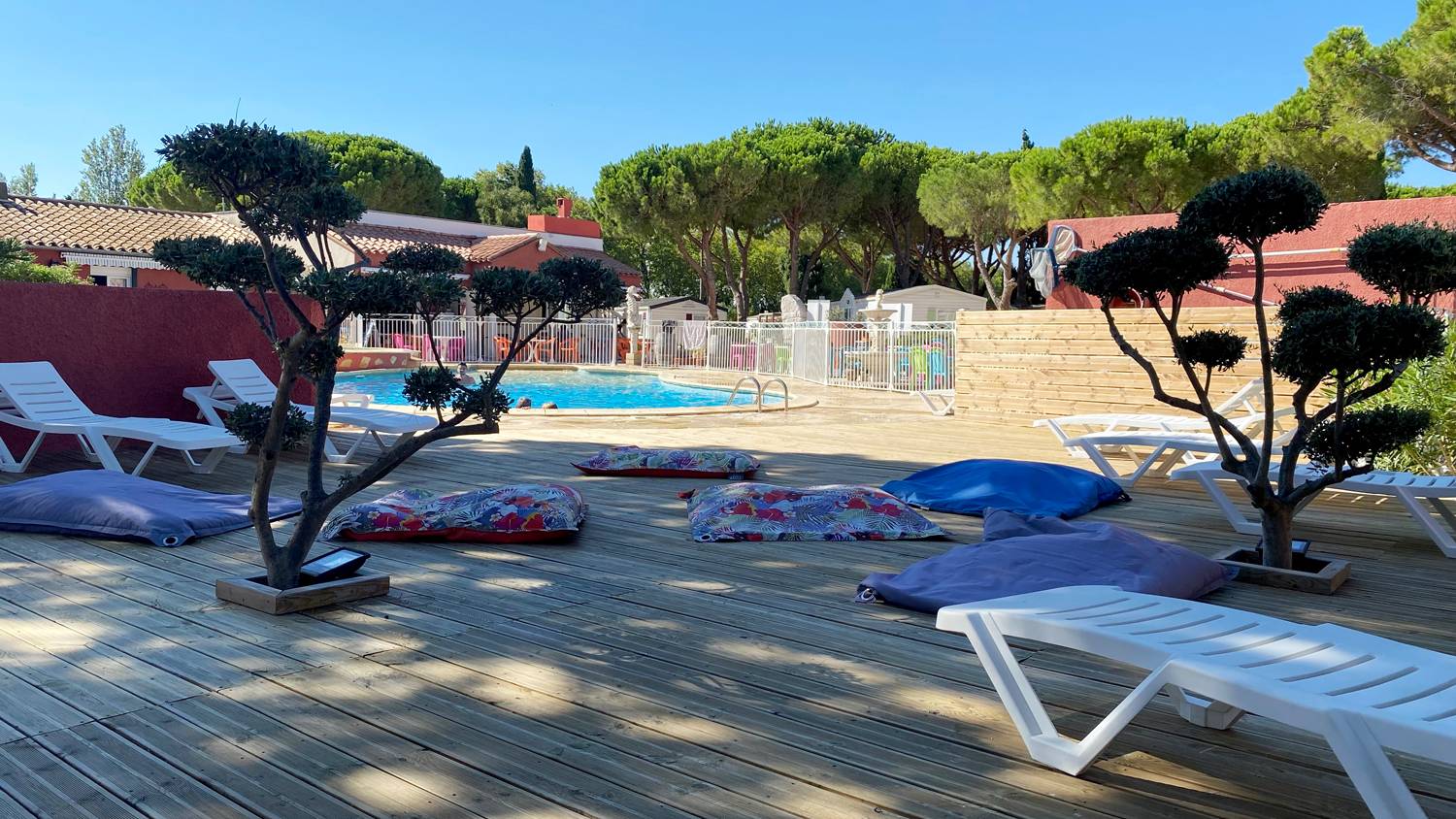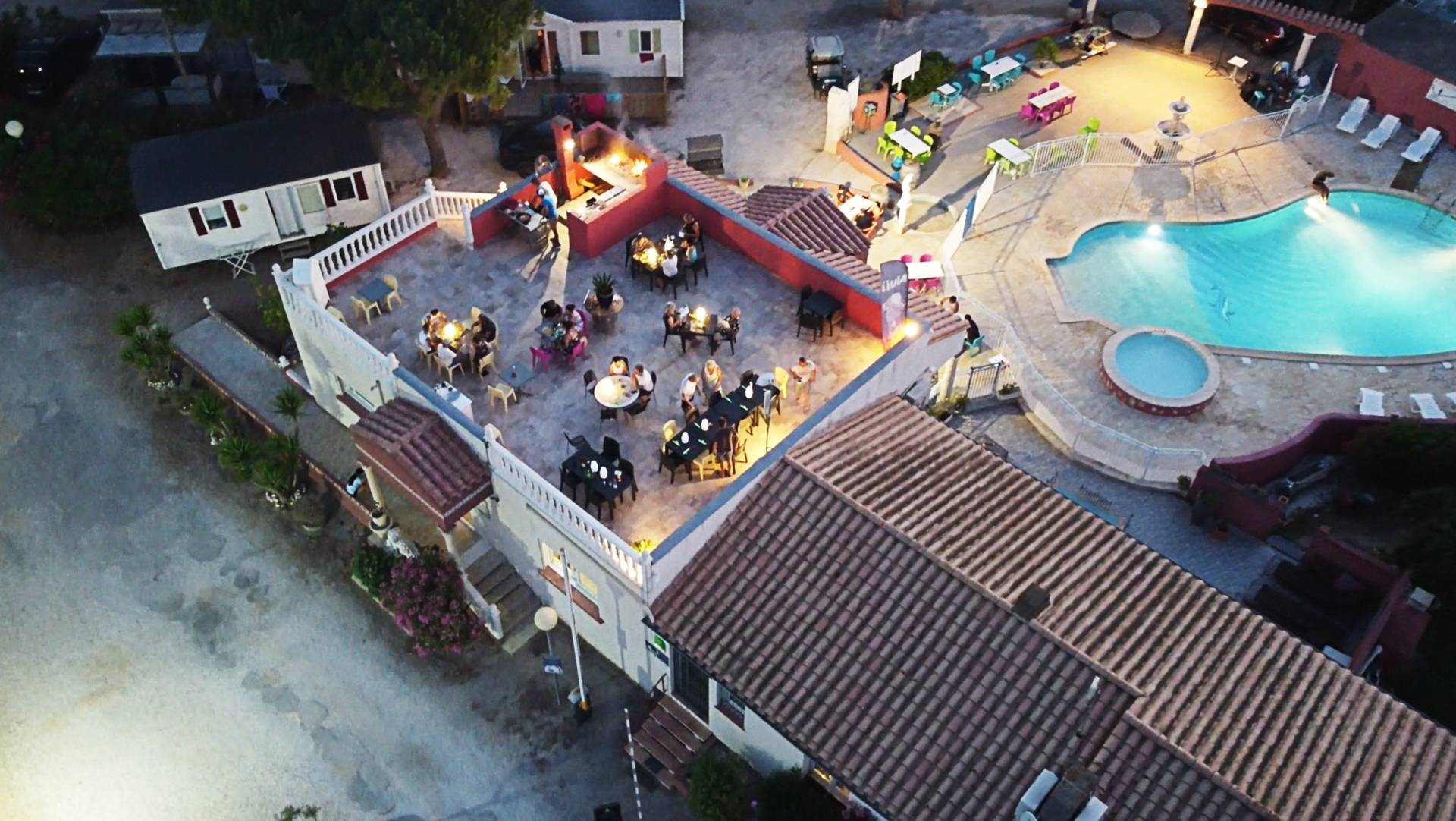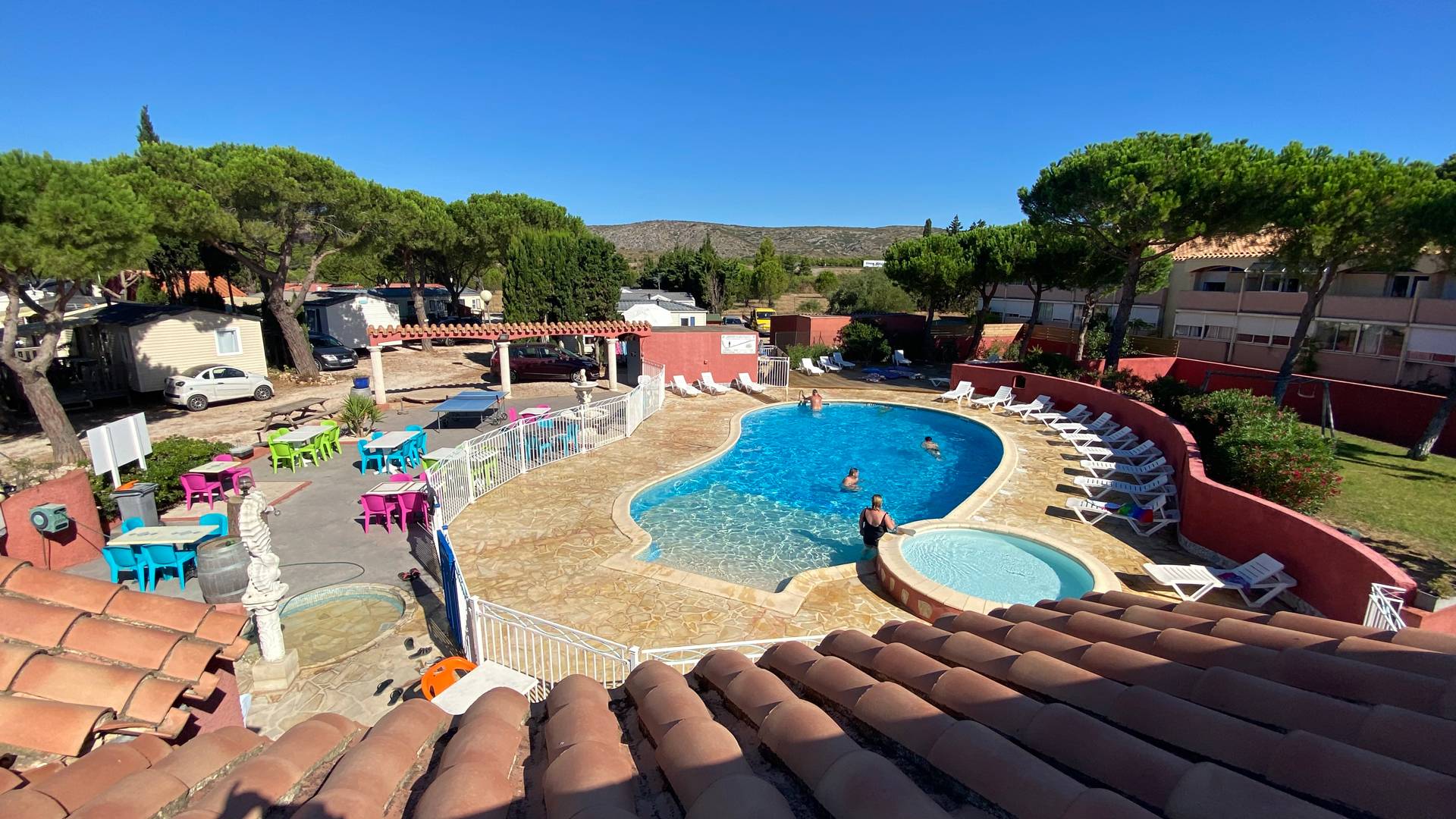 A lively evening every week !
(animated evenings only take place in July and August)
In a family and friendly spirit, children and their parents can enjoy the spaces dedicated to relaxation.
We offer lively evenings with a singer or karaoke around a paella, fidéoa or bowls of picolat, local dishes to savor the specialties of our region even better!
Campsite with activities and entertainment in the south of France.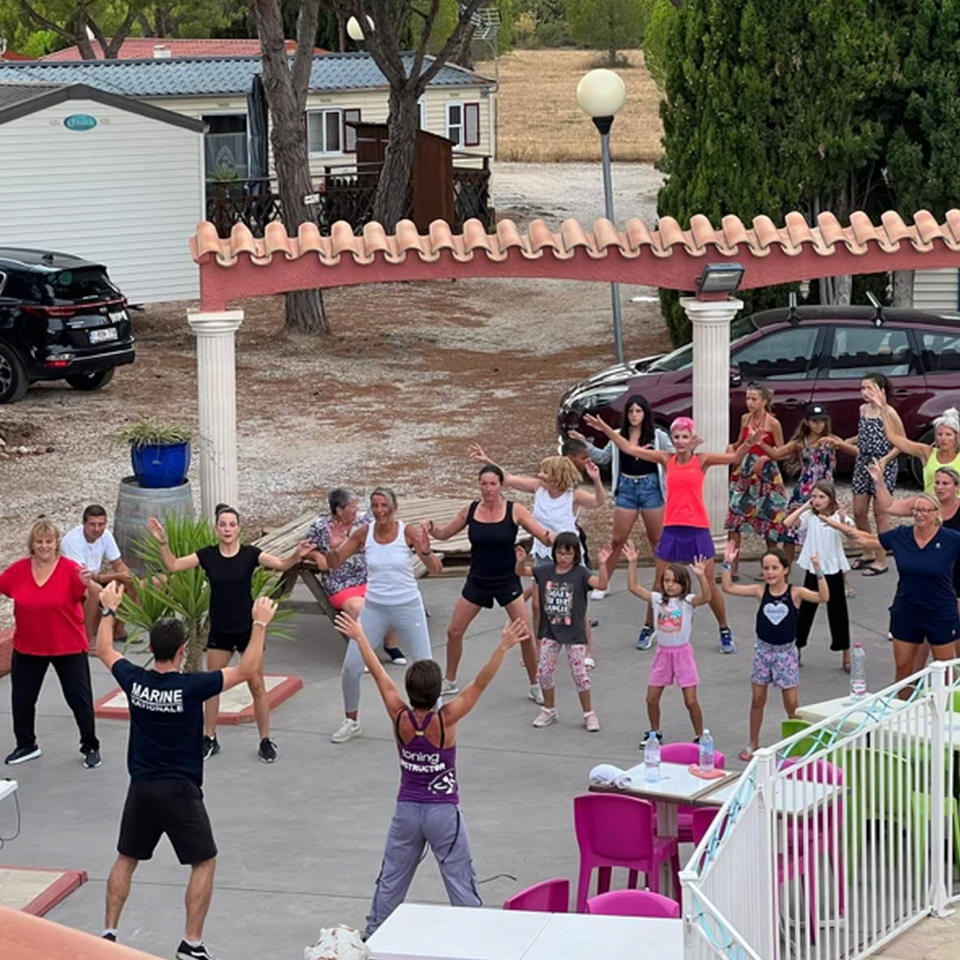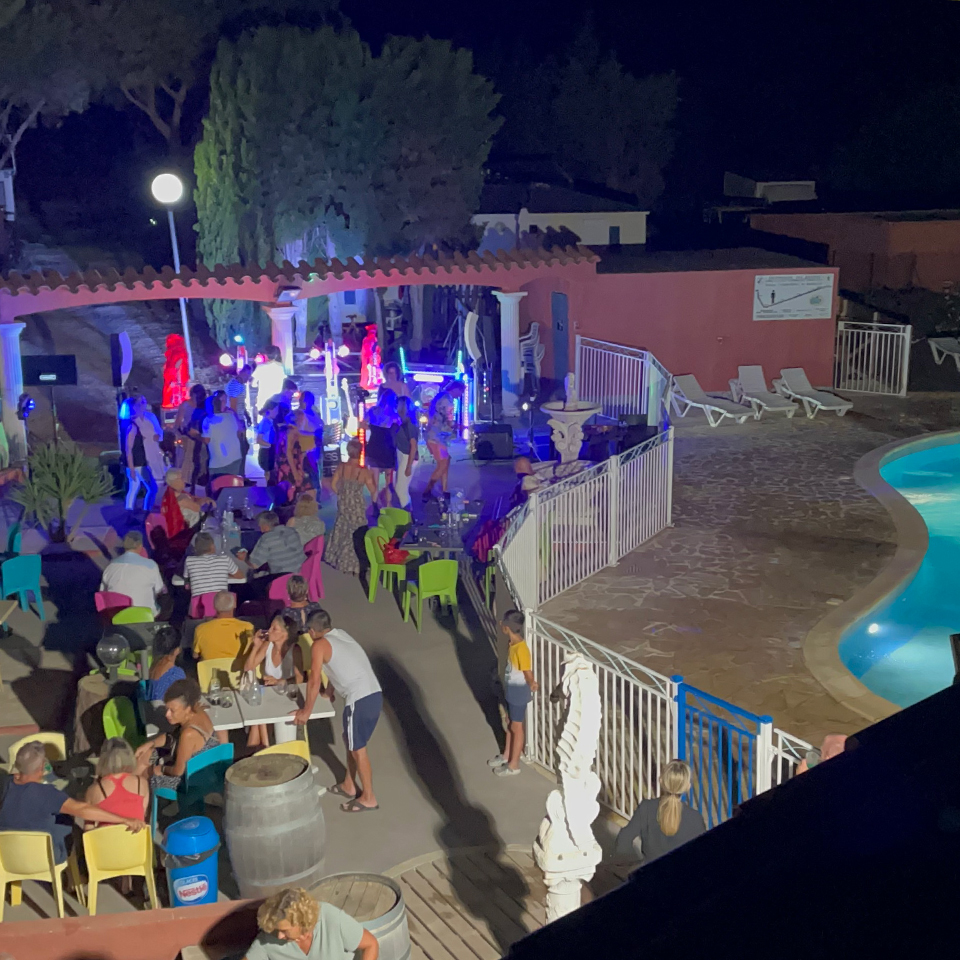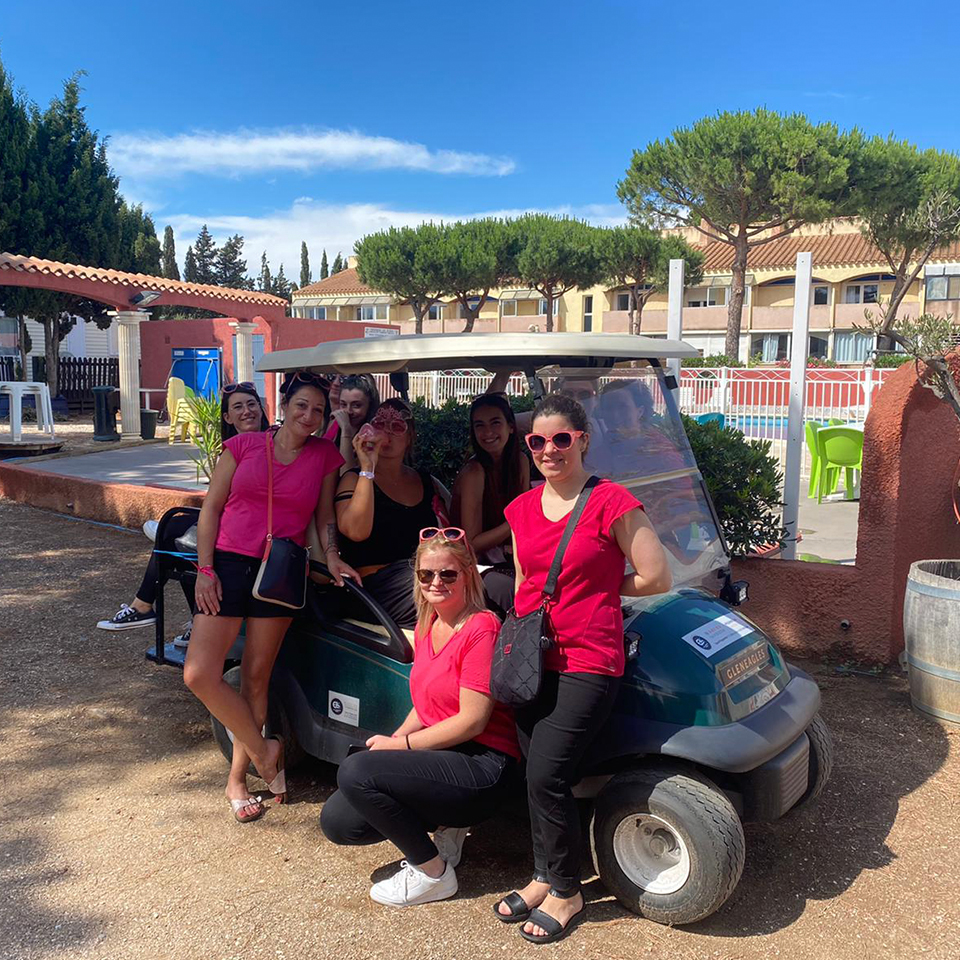 Zumba or aquagym classes
Zumba or aquatic awakening: a whole fitness program will be offered to you once a week!
Modifiable schedules.
Lotto night
Every Monday from 9 p.m.
Come and try your luck at the Camping Loto organized every week!
Many prizes to be won including vouchers from our Salséennes merchants. The best welcome will be reserved for you in this pretty village of Salses-le-Château on a human scale and very typical of the Pyrénées-Orientales region.
This participation is completely free!
It will take place on the terrace of the bar where you can enjoy delicious sundaes or refreshing drinks (see prices at the bar).
Nocturnal petanque
Every Tuesday from 9 p.m.
What would camping holidays be without pétanque? Pétenque tournaments are free and organized every Tuesday evening. Whether you are a beginner, an amateur or an expert, come and take part in this convivial ball throwing game. The tournaments are organized according to the categories of players.
The winning team will be rewarded with a delicious box of wine, an essential local wine from the Côtes Catalanes du Roussillon. Small holiday souvenirs will also be offered to the first 3 winning teams.
Then take a well-deserved break on the terrace of the campsite bar. Our team will be able to offer you the cocktail of the summer to end the evening in a friendly atmosphere.
Karaoke night
The entertainment evenings at Camping International du Roussillon are great moments of complicity. Throughout their unfolding, the musicians and animators will do everything to make this moment pleasant and unforgettable.
Indeed, you will be more than mere spectators. Participatory events such as karaoke are very popular with holidaymakers.
Musical evening with themed meal
Every Wednesday from 8:30 p.m.
Your campsite's entertainment schedule wouldn't be complete without one concert a week! A variety singer will give you the opportunity to listen to your classics with your family. We also welcome a group of gipsies who retrace the great Andalusian and gypsy hits. Absolutely festive and bewitching, flamenco fans will rediscover the authenticity of the South to the rhythm of the guitars.
These dancing evenings will allow you to wiggle your hips until midnight!
Come and share a good time with your family during dinner concerts where you can taste Catalan specialties.
The Chef of the Camping International du Roussillon will offer you a unique dish on these evenings:
Paella, Fidéoa or Bowls of Picolats at 12€
You will have the opportunity to order your drinks or desserts at an additional cost (see current prices at the bar).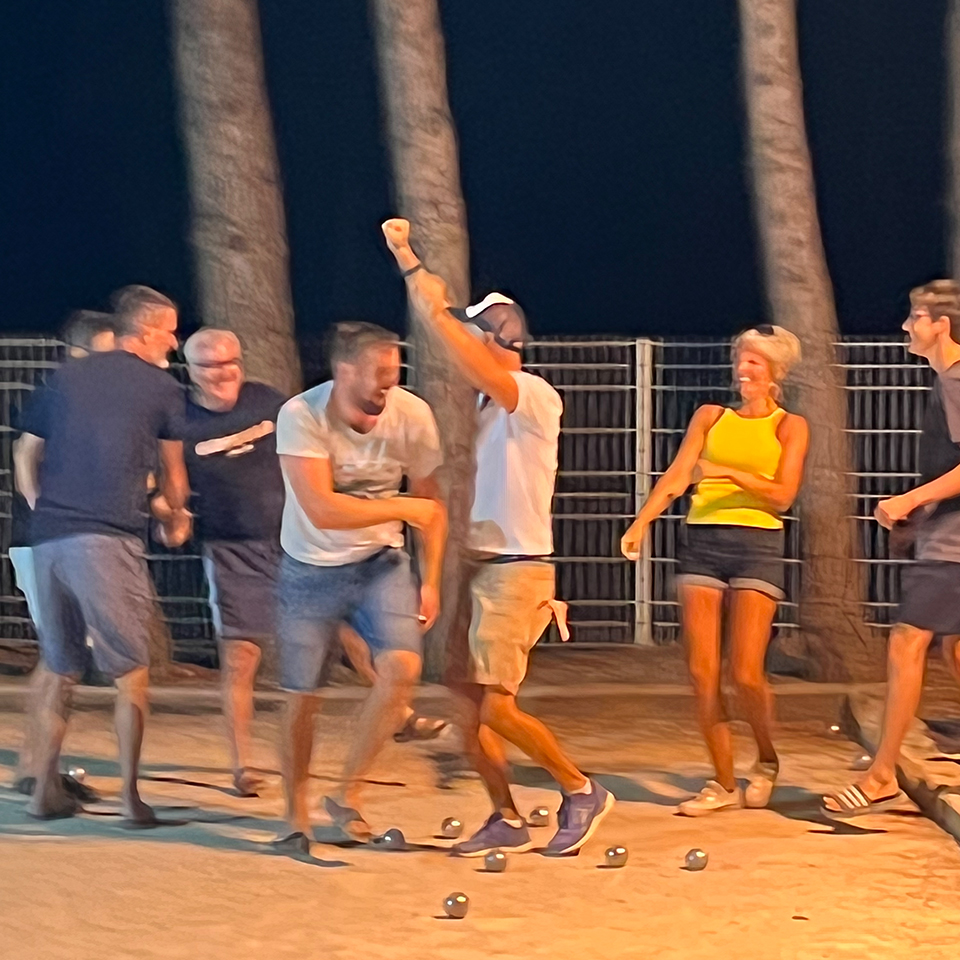 Many services for a successful holiday !
Camping International du Roussillon also offers many services such as an aquatic area, a bar facing the swimming pool and a grill restaurant.