Frequently Asked Questions
The most frequently asked questions…
What are the payment options available ?
Bank cheque : they are accepted on reservation and in payment on arrival.
Credit card and VAD (distance selling).
European bank transfer : Bank details of the campsite : IBAN code : FR76 1027 8089 6200 0201 3250 112 – BIC code : CMCIFR2A
Paper Holiday Checks (french) : accepted at the reception on site and at the bar without limit in amount (no change given). Do not cut the detachable coupon (send it to us or give it back in full).
Digital Holiday Vouchers (e-holiday vouchers) : only for online reservations.
Restaurant tickets : they are not accepted.
Distances and location of the campsite
In wish municipality is the campsite located ? In Salses-le-Château, in the Pyrénées-Orientales (66).
How far are the nearest beaches: the beatches of Barcarès and Leucate are about 18 km away.
How far is the village ? 1 km.
How far is the nearest shopping center ? Carrefour Claira is 9 km away and SPAR is 1 km from the village of Salses.
How far is the Spanish border ? The campsite is located 50 km from the border.
Swimming pool informations
Swimming is authorized with swimming briefs and boxers and there is no bracelet to wear.

The pool is not heated.
Choosing a location (pitches)
Places are allocated without distinction by the reservation service.

However, you can indicate a wish (near the toilets, near the entrance, or side by side with a friend or family). We will do our best to assign you the location that best meets your expectations (subject to availability).

For caravans or motorhomes, it is important to specify the size of your equipment in order to assign you the right location.

The choice of a location does not generate any supplement.
Rental equipment
Blankets and pillows are provided in all mobile homes.

Sheets are not provided and we do not offer a rental service.

The complete list of equipment provided can be downloaded in the mobile home section.

Television and air conditioning are installed in all mobile homes.
You have more questions ?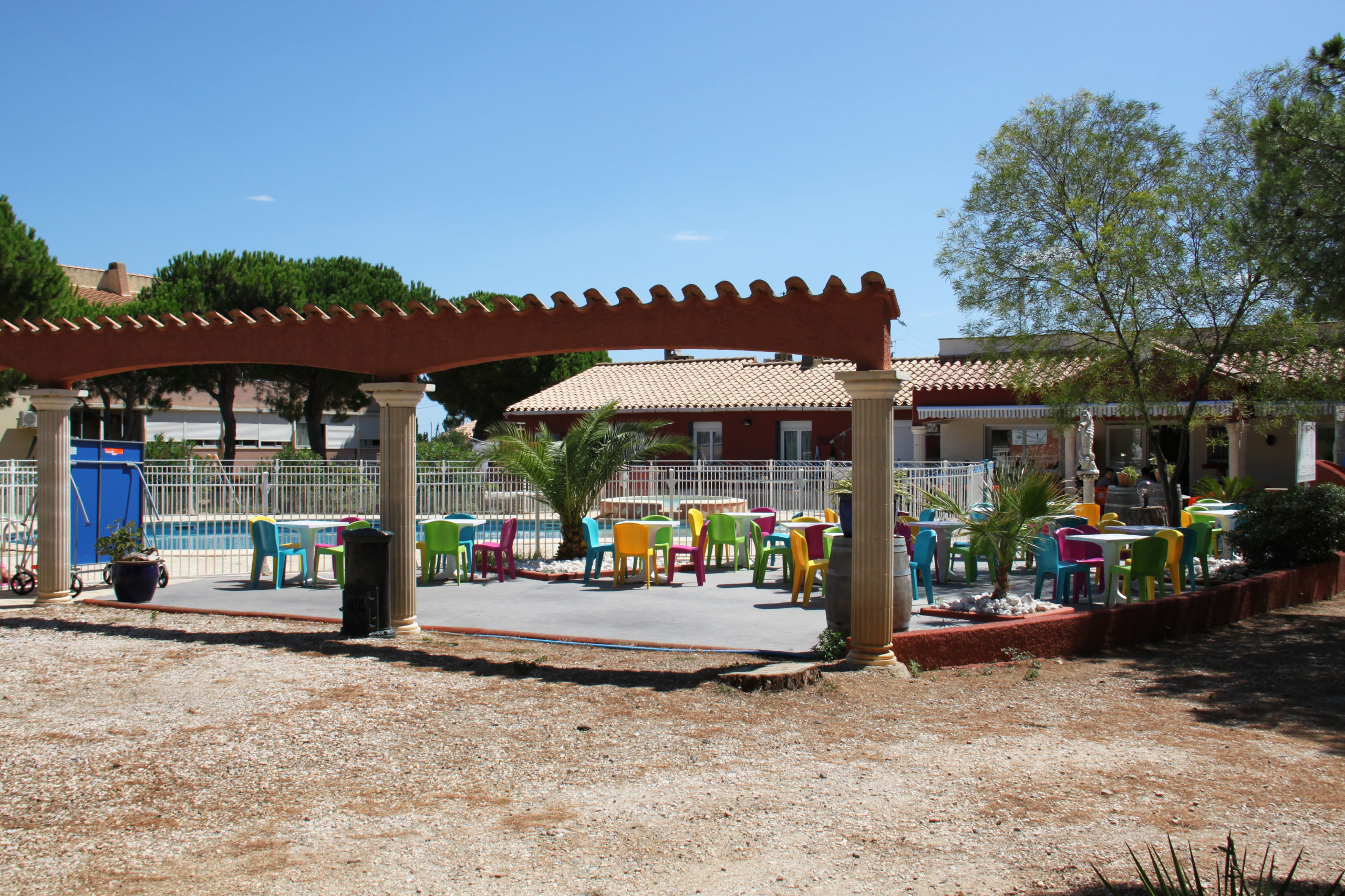 Camping 3 étoiles dans les Pyrénées-Orientales